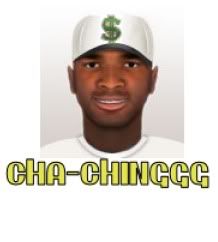 Since we have some time to kill before the World Series, let's look ahead to next season, shall we? In S10, there's one big story that will take front and center above all others.. and that is the Free Agency of one
Nicholas Lanier
.
Now, there's no doubt that he is going to get paid. Not saying the $9.5M he's getting now is chump change. No sir. He's going to get a BOATLOAD more. The money he's going to get next season will make what he's making now seem like parking meter pocket change. Oh yeah, Lanier will be set for life. And why shouldn't he? Just look at the stats. Eight straight seasons of 53 HR or more. Seven straight seasons of 68 SB or more. A lifetime BA of .306, and an impressive lifetime OPS of 1.066. There's no question that when his playing days are done, he'll be in the SJ Hall Of Fame. There's no disputing that.
So the real question now is.. just where will Lanier land? We can debate this all we want, after all.. it's fun to do. Will he resign with Arizona? Or will he take on another team? Perhaps a team wanting more power in their lineup? Rochester perhaps? Maybe Pawtucket? New York? How about Santa Fe? I wouldn't even imagine Lanier playing in that ballpark. Maybe a pitching club like San Diego? The possibilities are endless.
So where Lanier will end up is anybody's guess. However, one fact remains clear.. Lanier is going to get his money. Bet the bank on that.