8-2





2-8
9/15/10

POLCOVICH
In an "under the radar" kind of trade, the
Santa Cruz Sequoias
acquired
Woodie Polcovich
from the
Austin Bats
. Polcovich brings an average bat and good speed to the Sequoia lineup. He can play everyday if needed, and can provide some good defense as well. Santa Cruz sends AAA player
Morgan Parker
in return.
---
9/16/10

NIEVES
The deal that involved sending
Cristobal Nieves
to the
Montgomery Smooth Skies
was finalized. Nieves is a complete player, who has the bat, glove, and wheels to make a major impact for Montgomery.
Luis Servet
and
Peter Williams
were sent to the
Pawtucket Fire Cats
in return.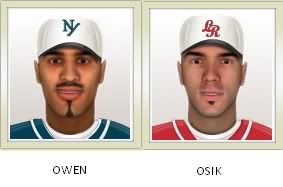 Two potential playoff teams this season got huge boosts to their respective lineups. The
New York Nippers
activated
Valerio Owen
from the DL, while the
Little Rock Lightning
activated
Edwards Osik
from the DL. Both of these players are major contributors offensively, and if either one of these teams plan to punch a ticket to the playoffs, then they need these two guys healthy and ready.
---
9/17/10

GUERRERO
The
St. Louis Soul
received some pitching help, as they signed FA P
Vasco Guerrero
. Guerrero was released by the
Memphis Rum Runners
earlier last week, and we didn't expect Guerrero to sit long without a club. Vasco is an innings eater who can be used in long relief, or the occasional spot start.
---
9/18/10

LEVIER
The
Milwaukee Naturals
signed FA P
Bingo Levier
to a ML contract. He pitched last season for the
Austin Bats
, where he went 6-10 with a 5.75 ERA. Levier is only 32 years old, and we figured it was only a matter of time before Bingo would find another home. It appears that Milwaukee will use Levier as a starter for the time being.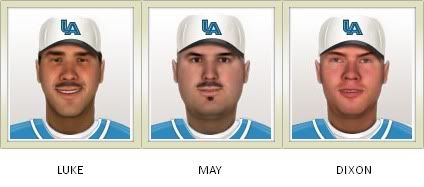 The
Los Angeles BLUE bombers
started planning for the future as they signed three key players to contract extensions. The first to sign was P
Herm Luke
, as he agreed to a 2yr/7.6M extenstion. Next to sign was P
Dan May
, who signed a 5yr/34M extenstion. The last to sign, and possibly the most important, was all-star RF
Gerry Dixon
, who agreed to a 4yr/35.2M extension. Getting all these players under contract for future seasons was extremely important. Not just by what they get back on the field, but it also shows future Free Agents that Los Angeles will do whatever it takes to make a winner.
---
9/19/10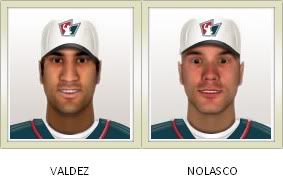 The
Austin Bats
continued their promotion of "studs" to the ML level, as they promoted RF/CF
Jose Valdes
and SP
Mo Nolasco
. Valdes is a future all-star, who can pretty much do it all. He's got gold glove defense to go with a lethal bat. He won't hit too many HRs, but he won't have to. He's a pure contact hitter who can get on base, and he'll hit pretty much any type of pitcher there is. Nolasco was the 2nd pick of the S6 draft, and he's got top-of-the-rotation stuff. He'll immediately be thrusted into the Bat rotation.

TREVINO
The
St. Louis Soul
activated SP
Vicente Trevino
from the DL. Trevino had an inflammation in his elbow which required the trip to the DL. He should be good enough to make his next start for the Soul.
---
9/20/10
The
Olmedo Guerrero
for
Ernie King
trade was finalized. The
New York Nippers
will miss King's talent and leadership, but getting Guerrero into their rotation will do nothing but help their divisional battle with the
Pawtucket Fire Cats
. King will provide a little of everything for the
San Juan Expos
. He'll be a catalyst for that offense, and he'll provide good enough defense to make a difference.

CHO
In other Nipper news, the team signed
John Cho
to a 1yr/3.6M contract extension. Cho will continue to provide good depth on the bench for the Nippers.